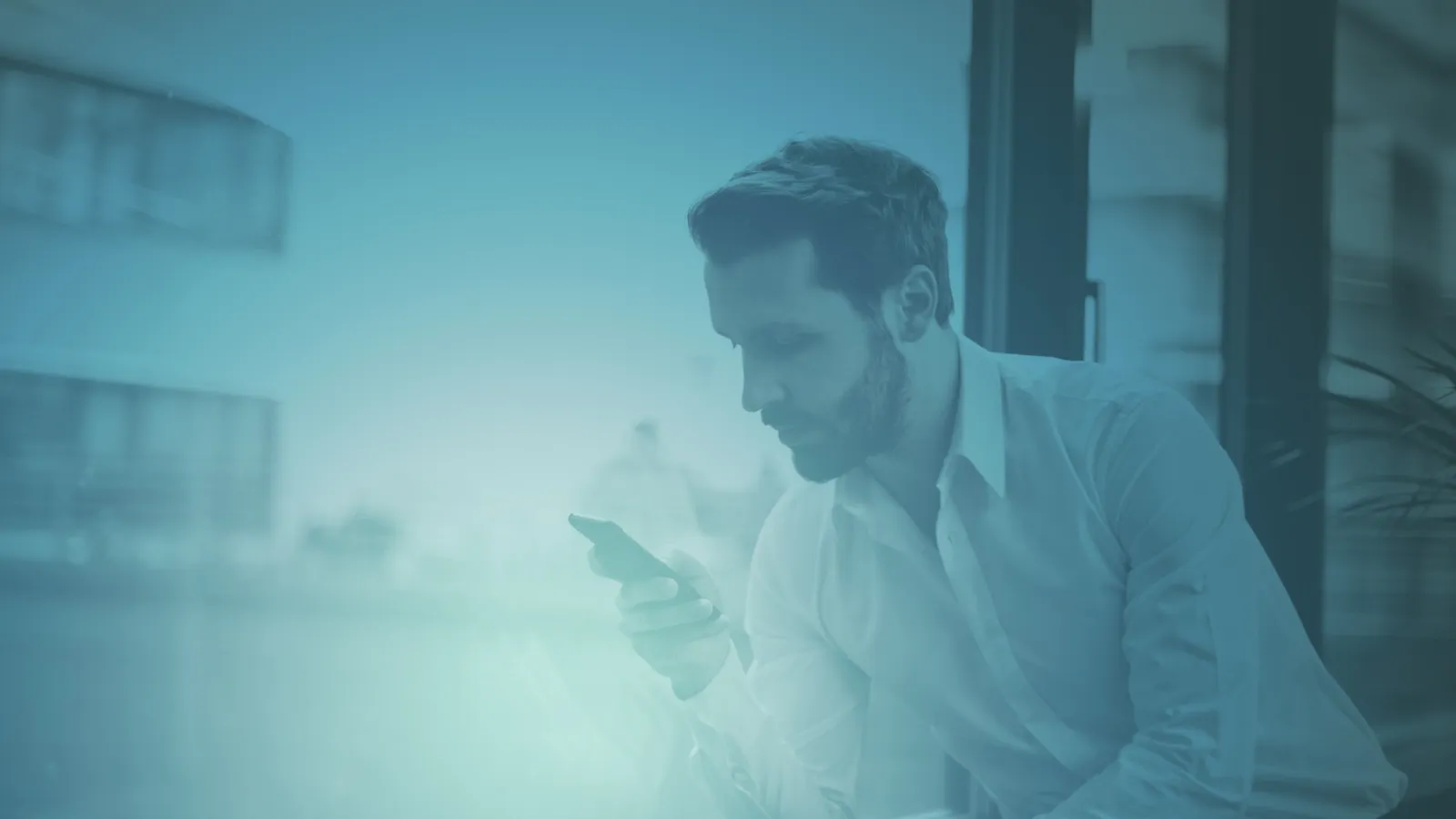 AIR CONTROL HEATING & AIR
Integrating Schedule Engine with Housecall Pro empowers this 4-Tech contractor to provide industry-leading customer experience


THE BACKSTORY
William Barry, known as Bill to his close cohorts, plans to live a long, happy, and successful life. To set himself up on the right path, Bill purchased a heating and cooling company as an alternative investment of his retirement plan, and so began the story of Air Control Heating & Air.
By investing in Air Control, Bill planned to bring a new approach to an old game. While he wasn't a home services pro, he recognized the disjointed nature of the industry. He sought to modernize the experience and mapped out some changes for Air Control and its loyal customers.
THE OPPORTUNITY
Bill sought to run his 4-tech shop in the most efficient way possible, while better serving its customers. Air Control goes above and beyond to offer customers financing, savings, and promotions options, encouraging them to participate in honest customer feedback and reviews.
But Bill didn't want to stop there. How else could he simplify the home service experience and make it easier for customers to do business with Air Control? And how could he do so in a way that saved time for his team and empowered them to work efficiently? Bill needed technology to support him. He was on the hunt for software that would function with his dispatch software, Housecall Pro. So, when one of his suppliers recommended Schedule Engine, he jumped at the opportunity.
"Our website was basic before Schedule Engine. We never had the ability to book online. We needed technology that would work with our installations and systems, and that would integrate with Housecall Pro. Schedule Engine was exactly what we were looking for to go to the next level," Bill shared in an interview.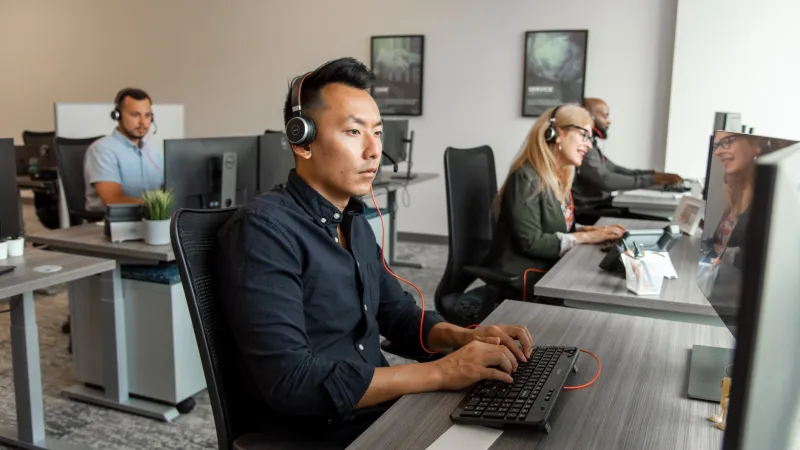 THE STRATEGY
Once Schedule Engine was in his corner, Air Control was stacked to provide the consumer experience Bill envisioned. The team implemented Schedule Engine's Online Scheduling and Live Chat solutions. This upgrade allowed their customers to book appointments and get in touch with Air Control when and how they wanted. Bill wanted a modern experience that made it easy for customers and simplified life for his team—and he got one!
Utilizing the new offerings to their advantage, Bill and his team launched marketing efforts earlier this fall to bring in new customers. In their external communications, they encouraged customers to go online to book, and have seen great results in engagement with their efforts.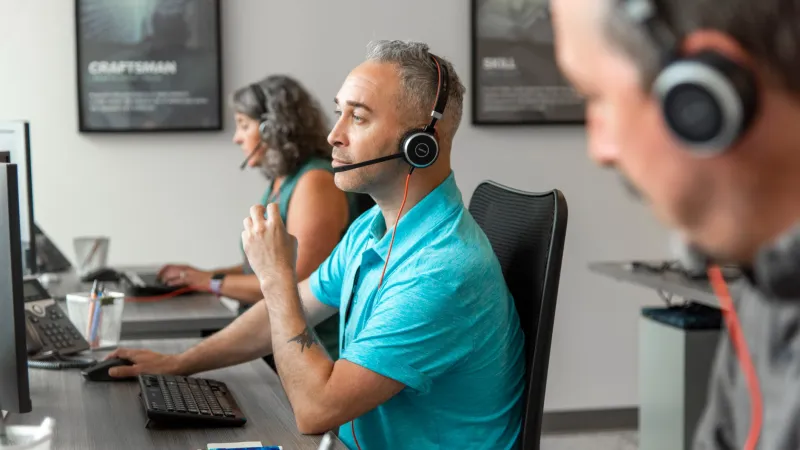 THE RESULTS
And the rest is history. Bill and his team at Air Control have reaped the benefits of Schedule Engine's Online Scheduling and Live Chat products and services. The team has been highly impressed with the credibility the chat function lends to their brand and the level of dedication our industry-trained agents have to their customers. And it's working to bring in a steady stream of customers, more than Air Control had before!

Average bookings scheduled via Schedule Engine per day
High satisfaction with consumer experience
More free time for employees to prioritize high-value tasks
HEAR IT FROM THE SOURCE

Not having as many phone calls coming in because we offer online booking has made our lives much easier. Fewer interactions with customers have freed up my time to put towards more important items. Plus, it's easier for the customer because they can book after hours, on weekends, whenever they want.

Zach Smith
SERVICES MANAGER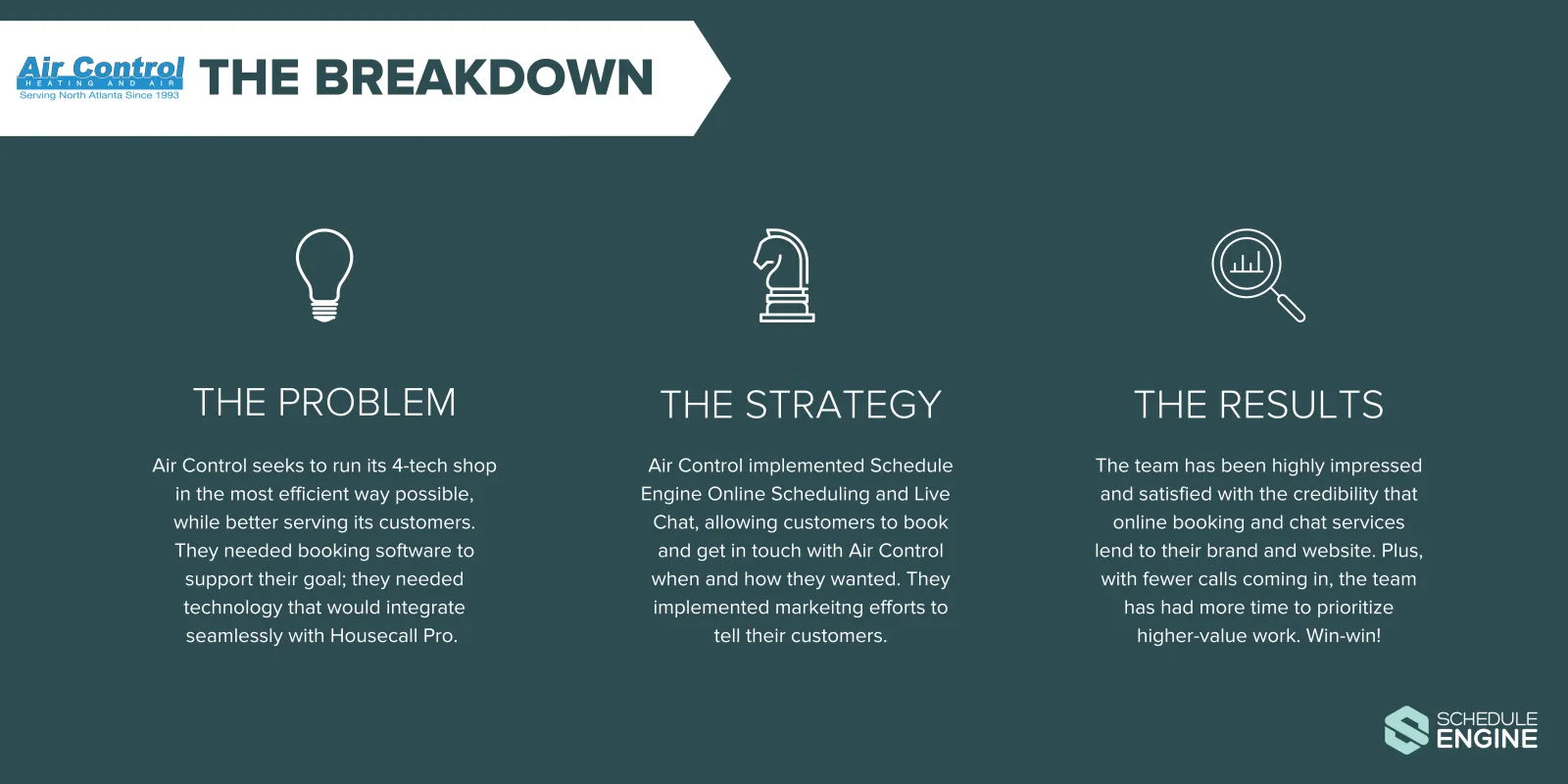 WANT TO LEARN ABOUT HOW SCHEDULE ENGINE CAN BRING THE SAME SUCCESS TO YOUR COMPANY?
VIEW MORE CASE STUDIES
Want to hear some more? Read more success stories with our clients: