It's intimidating out there. The job market is tough, and companies are hungry for top talent. As a result, sometimes it may feel like you're being grilled to the bone in every interview you attend.
That's not what we're about here at Schedule Engine. Yes, we're looking for top talent, and yes, that means we're going to ask some tough Qs in the interview. However, it's crucial that you know you're also interviewing us and our potential to help you grow in your career. That's why we're going to give you a little glimpse into our team and the ways we work—all based on input from Schedule Engine employees themselves.
The Top 10 Reasons To Join The Schedule Engine Team
We asked our team what makes them love working for Schedule Engine. Here's a little snippet of ten of our recurring faves (though there are so many more!).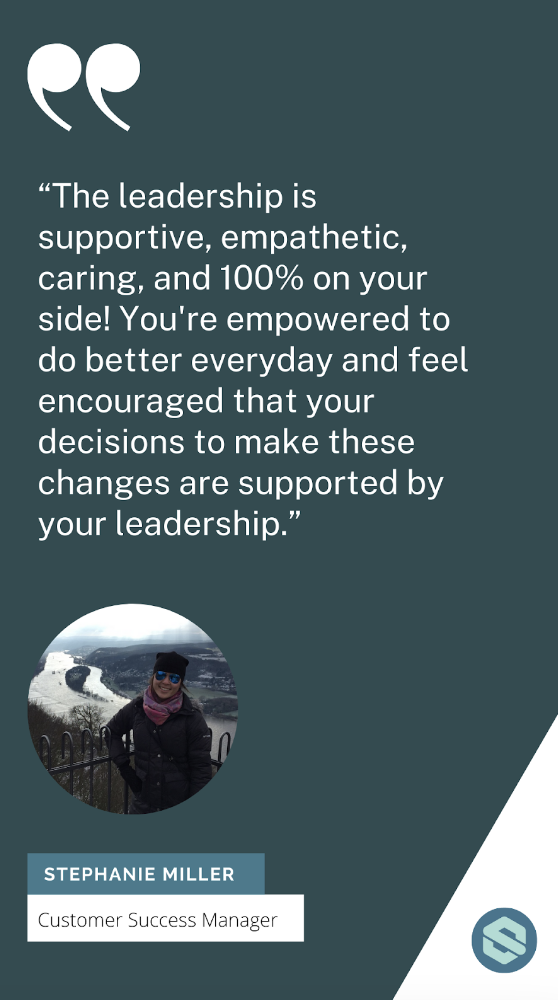 1. It's About The Journey For Us
At Schedule Engine, we aim high and have our eyes on the top of the mountain. But that certainly doesn't mean we don't enjoy the climb on our way to the top. We celebrate every win and small victory along the way as a team—whether with virtual high fives, sharing "Open Mic" shoutouts at the beginning of every weekly meeting, or throwing a good old fashion in-person party when we hit a milestone on the way to the summit.
2. Growing, Growing, Gone!
At Schedule Engine, employees' personal and professional growth opportunities are just as significant as those for our company. That's why we invest in plenty of learning and development for our people, such as our bi-annual "hackathons" that give team members the opportunity to work on passion projects or our monthly growth workshops to help build leadership skills. Leadership is incredibly supportive of employee growth and is always in your corner, empowering you to succeed.
3. Autonomy Over All
We hire people who are good at what they do. So, we know that with the skills they have in their tool belt, they've got this! That's why we put complete trust into our employees and give them independence and autonomy over the projects they own, the clients they work with, and the work they do on a day-to-day basis. Empowerment is what makes our team the best it can be.
4. We Make Big Bets And We Cannot Lie
We said it before, and we'll say it again: we aim high. That means we have crazy ideas—yes, actually crazy—of what we can accomplish, living by the motto that no idea is too far-fetched. But because we shoot for the moon, we land on the moon (okay, sometimes among the stars), but no matter what, we have big dreams and chase them.
5. The Energy. Period.
"Schedule Engine has an energy and philosophy that is truly inspiring. The leadership consists of proven leaders and you can see their enthusiasm about the company. It's hard not to get inspired," says Bhupen Acharya, Customer Success Manager at Schedule Engine.
And it's true! At Schedule Engine, we genuinely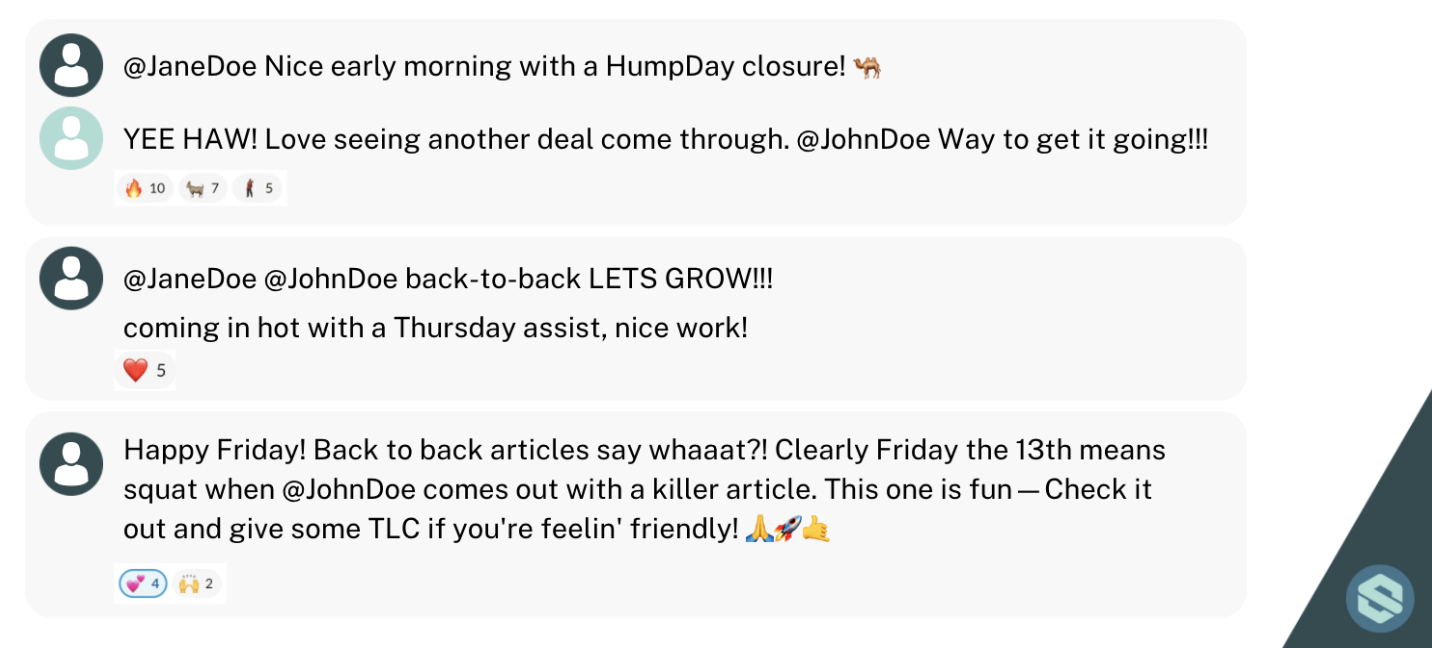 ….and those are just a couple of last week's...
6. True Love & Care For The Industry We Serve
Before starting Schedule Engine, our founders spent decades of their lives building their careers in the trades. Started by members of the industry itself, we are for contractors, by contractors, and that means we solve real problems that we fundamentally understand and with which we can empathize. For that reason, we seek to be a positive force in our industry and communities beyond just business success and growth—we care about our impact and how we make it the best it can be.

7. We Champion The Charge For Change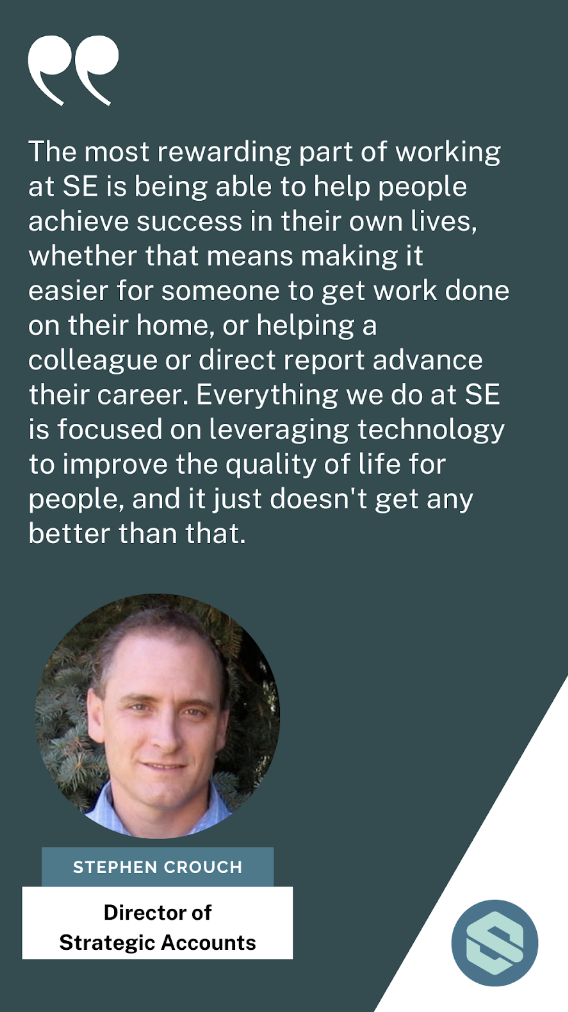 We live by that little mantra of "my mama didn't raise me just to be ordinary." So, if an effort isn't working towards differentiating us in the eyes of our customers, we won't pursue it. We're all about making the industry better with unique, fresh, and innovative products, perspectives, and people. We're a lot like David in his quest against Goliath: we seek out ways to beat the odds set out by a traditional industry, and then some, by changing the rules of the game. The only way to make the big bets and actively not be ordinary is by being a proponent for real, authentic change.
8. The Opportunity & Challenge
The online home services industry is growing at a crazy fast rate (a compound annual growth rate (CAGR) of over 70%—no big deal), leaving a wide-open playing field for innovators. Yet, this industry is deeply ingrained in tradition and wildly complicated, with numerous barriers to innovation. To come up with simple, seamless, and transformative solutions, you have to develop a deep understanding of the myriad of stakeholders (manufacturers, distributors, suppliers, retailers, contractors, homeowners) and their needs. None of this is stopping us. Instead, it's a challenge that presents our team with a new opportunity to solve every day.
9. The Actual, Tangible Stuff
In addition to all of the fun, exciting, and motivating reasons our people love working at Schedule Engine, they also love it because we take care of them. Whether that's through our comprehensive benefits package, generous PTO and parental leave policy, opportunities to volunteer and give back to the communities we serve, or our flexible working environment, we want our employees to work in ways that make them happy and fulfilled. So, we deliver it.
10. Being a Part of Something Bigger
Working at Schedule Engine means being a part of something much bigger than just a business. It's about being a part of a team on a journey to disrupt an industry and truly make a difference within it. And every individual on the team is a crucial component to that success—and you can feel it in your day-to-day. Trust us.

And it doesn't end there! You should've heard all of the other wonderful things and stories that employees had to share about their experiences that DIDN'T make it into our top ten… There are so many good things to say you'll have to come find out for yourself :)
Ready to pursue a career-building opportunity with Schedule Engine? Check out our current openings, or reach out if you'd like to learn more before applying!