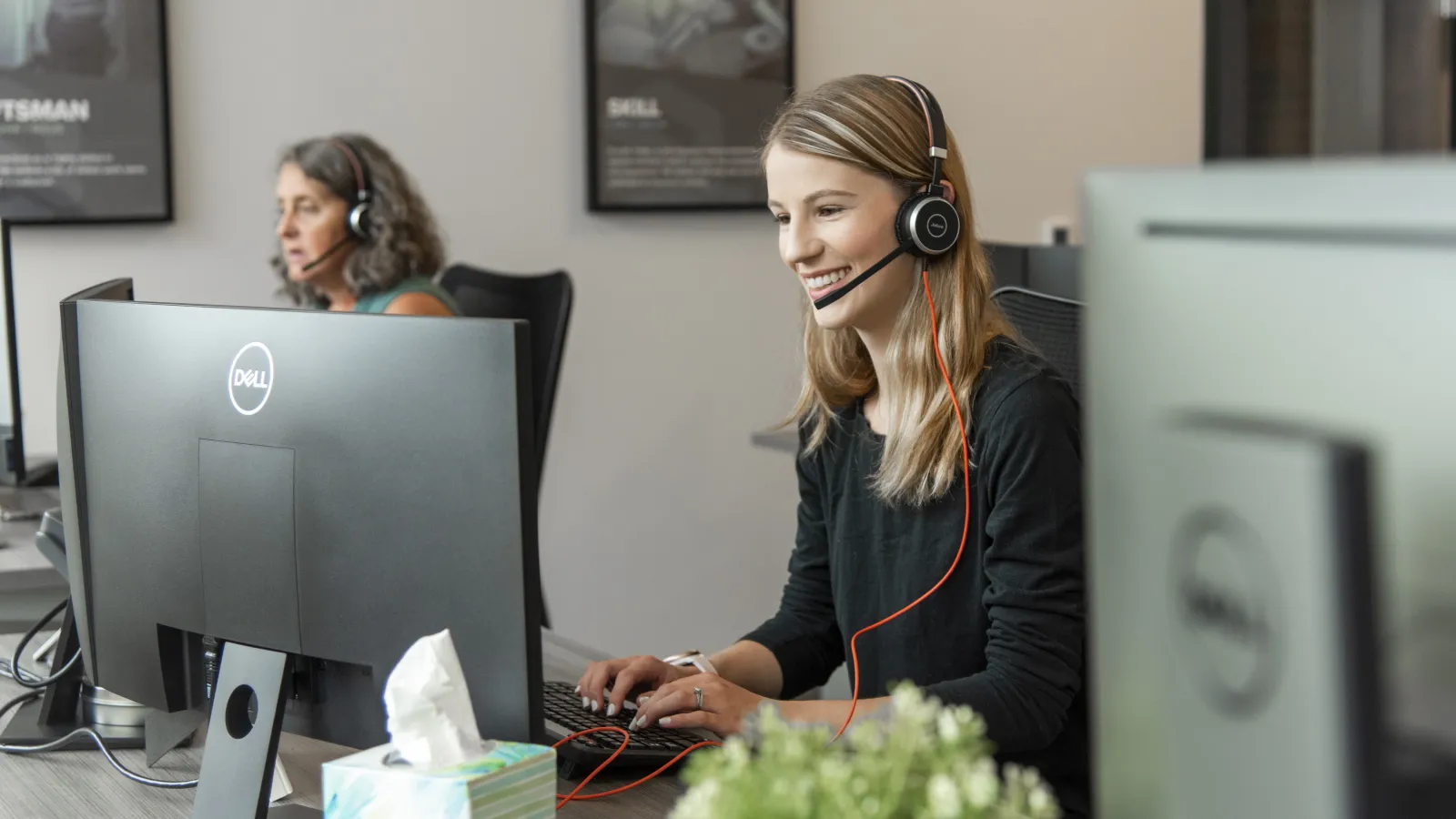 LIVE CHAT THAT CONVERTS CUSTOMERS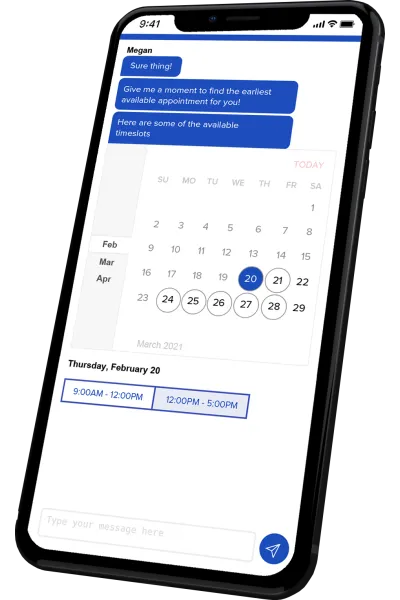 REAL HOME SERVICE AGENTS
DELIVERING REAL BUSINESS IMPACT
Serve up answers and guidance for your customers on the spot. Our superior live chat experience features home service agents who can book real jobs, build brand loyalty, and boost customer satisfaction.

WAY BETTER THAN A CHATBOT
Why opt for a chat experience that's just good enough? Immediate attention, personalized interaction, and real industry understanding allow chat agents to guide users to a resolution.

BOOK JOBS, BUILD A CLIENT BASE
Our customer service team can nurture users to book a job in your system, right in the chat. And with positive, memorable interactions, they help grow first-time users into lifelong customers.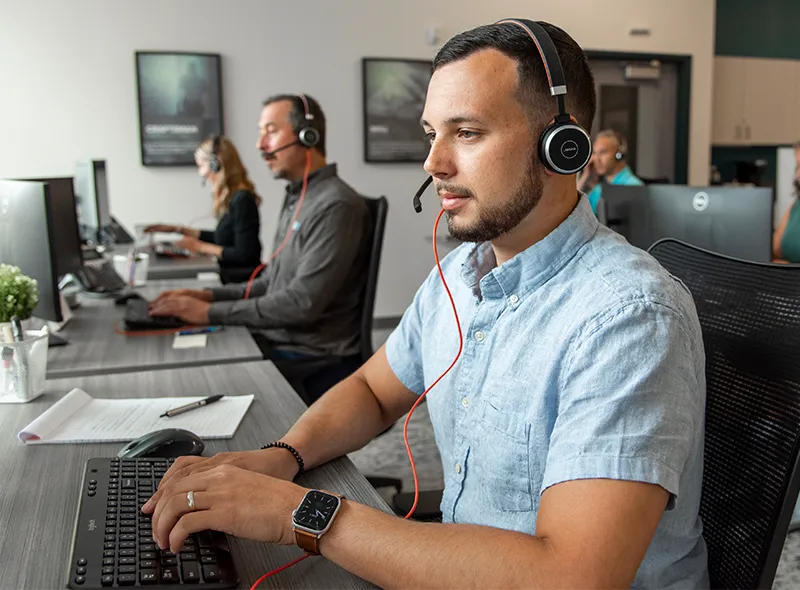 SKILLED SUPPORT, SINCERE APPROACH
Our team understands the home service sector, and each agent confidently handles questions and requests, guiding customers to an informed resolution.
We take the time to understand your brand to ensure we speak accurately, interact politely, and book the same way your employees would.
Our agents are as thoughtful as they are knowledgeable: they choose the right tone for every situation, putting customers at ease.
FEATURED CASE STUDY
FERRAN SERVICES
TRADES
Plumbing, HVAC, Electrical
FIELD TECHNICIANS
150
INTEGRATIONS
Service Titan

35% of Schedule Engine appointments are net new customers

48% of Schedule Engine bookings are made after hours, with no extra CSR effort

65% of chats result in an actionable lead or a real, booked appointment
THE OPPORTUNITY
Ferran sets themselves apart from their competition through a fierce commitment to personalized service, which paid off for them with an influx of business. As their volume of business continues to increase, efficiency becomes more and more critical.
THE STRATEGY
With Schedule Engine's online scheduling and Live Chat, the company added around-the-clock support to their website. We provide them an interactive experience their customers want and love, any time of day.
THE RESULTS
The entire online experience came together for Ferran, serving up a significant spike in first-time customers and late-night browsers looking to convert without a phone call. With the implementation of Schedule Engine, 65% of chats led to an actionable lead or an actual booked appointment!

Schedule Engine allows us to provide the same great customer service on our website that we provide in our call center, creating a great additional channel for our customers without sacrificing high quality, personal attention.

RYAN SERFOZO
INFORMATION SYSTEMS