STREAMLINING SCHEDULING.
EXCEEDING EXPECTATIONS.
Online Scheduling, Live Voice, and Live Chat solutions from Schedule Engine make it easy to delivery a reliable, convenient customer experience and book more qualified jobs around the clock.

Our software allows your new booked jobs to flow right into your Housecall Pro dispatch board.

Our software presents up-to-date information so you can handle internal capacity management.

Your dashboard showcases your bookings so you have a line of sight and can prioritize higher-value jobs.

UPGRADE YOUR ANSWERING SERVICE
TO LIVE CUSTOMER SUPPORT


Schedule Engine's industry-trained agents are equipped to represent your brand over the phones. Our Live Voice service makes sure your customers receive a professional and personalized experience every time, whether you're tied up or it's after hours.
Agents who deeply understand the trades, proudly represent your brand, and empathize with your customers

Seamless integrations that ensure real appointments are booked based on your capacity

Configurable escalation workflows to push jobs to the right people every time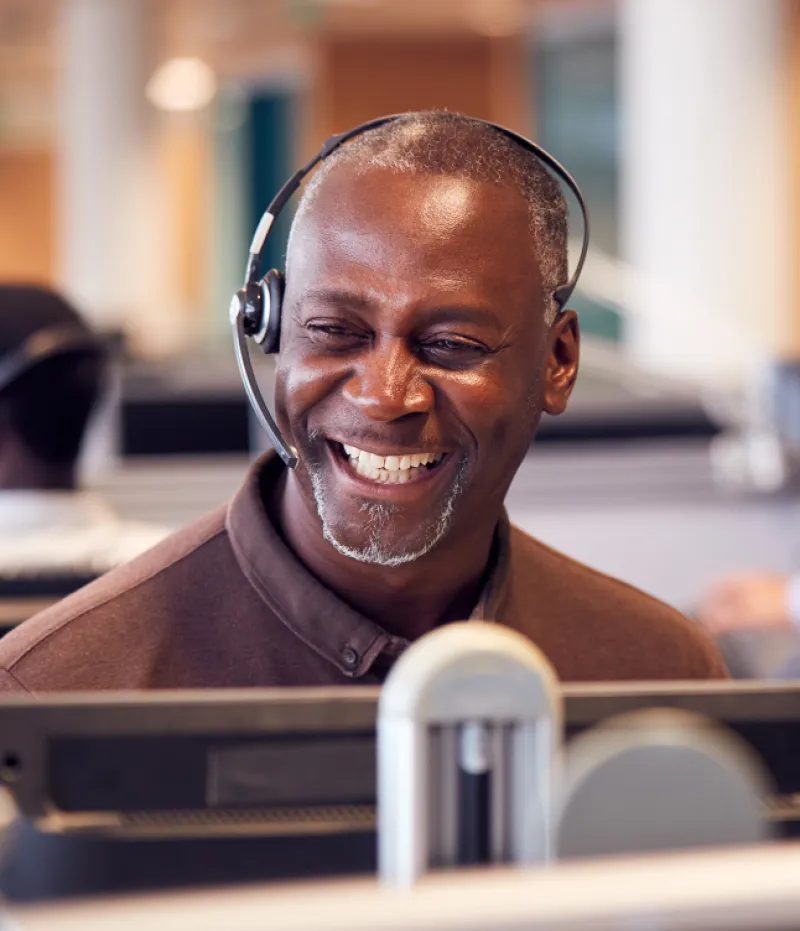 ENHANCE CUSTOMER SERVICE
WITH LIVE CHAT SERVICE
Offer live agent support to your customers 24/7 with a chat interface on your website. Dedicated customer service representatives nurture your customers, book real jobs, reschedule appointments, and provide correct information with empathy and expertise.
Our trained-in-the-trades agents respond to your customers in under 9 seconds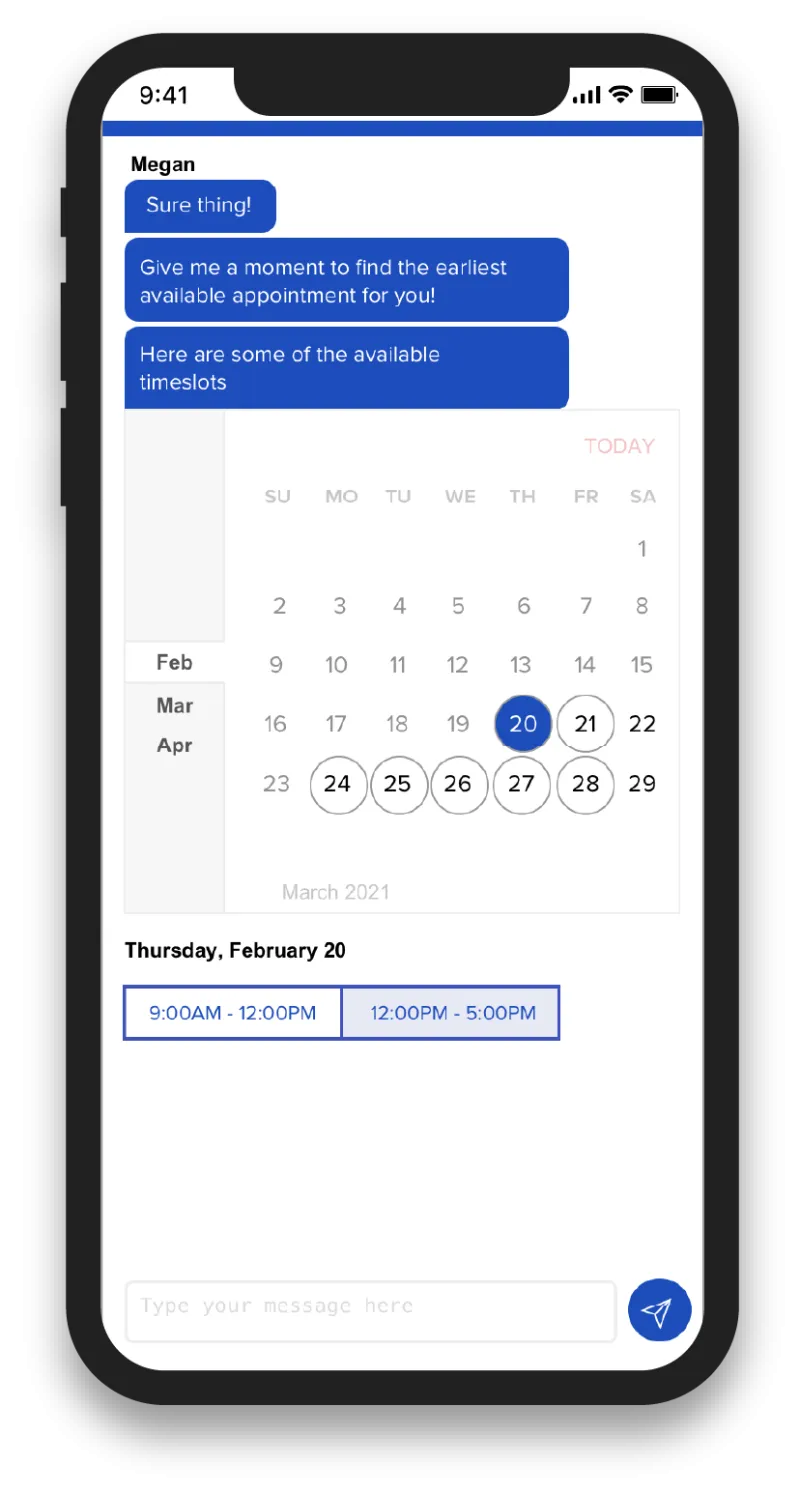 CONVERT MORE
WITH ONLINE SCHEDULING


Schedule Engine's smart online scheduler on your website allows your customers to book appointments online at any time. Customers can self-diagnose their issue, upload videos or photos, and request a desired arrival window, allowing you to convert more web traffic into real customers.
30% of Schedule Engine online bookings, on average, come from brand new customers.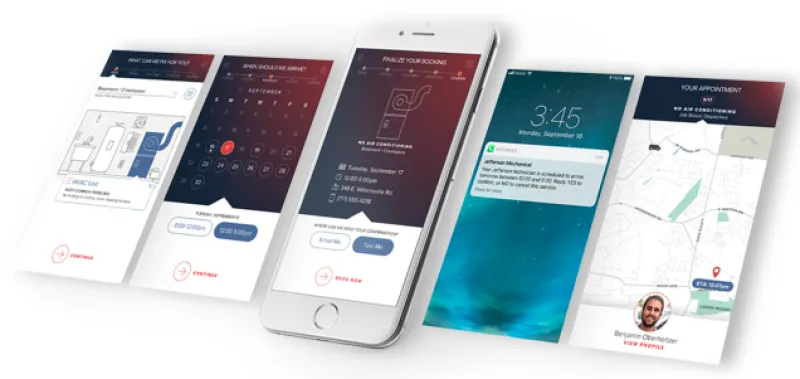 SUPERIOR JOB ATTRIBUTION
WITH CUSTOMER INSIGHTS

With our Customer Insights platform, you can bring your key marketing data together to elevate your efforts and improve your marketing ROI. Using method parameters and event listeners, our solution partners with your current analytics to help you better understand your customers and give you more control. Once you start attributing each website visit and online conversion, you can tell a better customer acquisition story and strengthen the network that helps you grow your business.
A single dashboard captures all your data to tell your story

Stay in control by adding your own code to our iFrame

Easily credit and attribute all conversions

Add QR codes and booking links to enhance offline marketing campaigns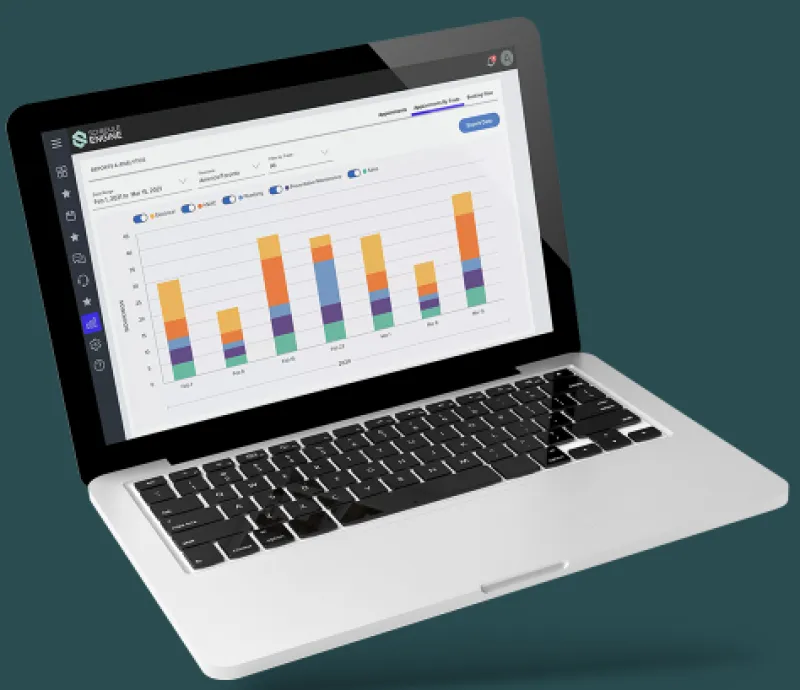 MODERNIZE YOUR SCHEDULING EXPERIENCE
IN A FEW SIMPLE STEPS


Quick Start Survey
20 MIN
Our short survey helps us determine the right solution for your business.
Configuration Working Sessions
60 MIN
Work closely with our team to calibrate your scheduling experience for launch. Tell us what you need!

Post-Launch Review
30 MIN
To ensure your scheduling experience is running smoothly and we set you up for success, our team conducts a full post-launch review.
LET'S DIG IN
REQUEST A DEMO