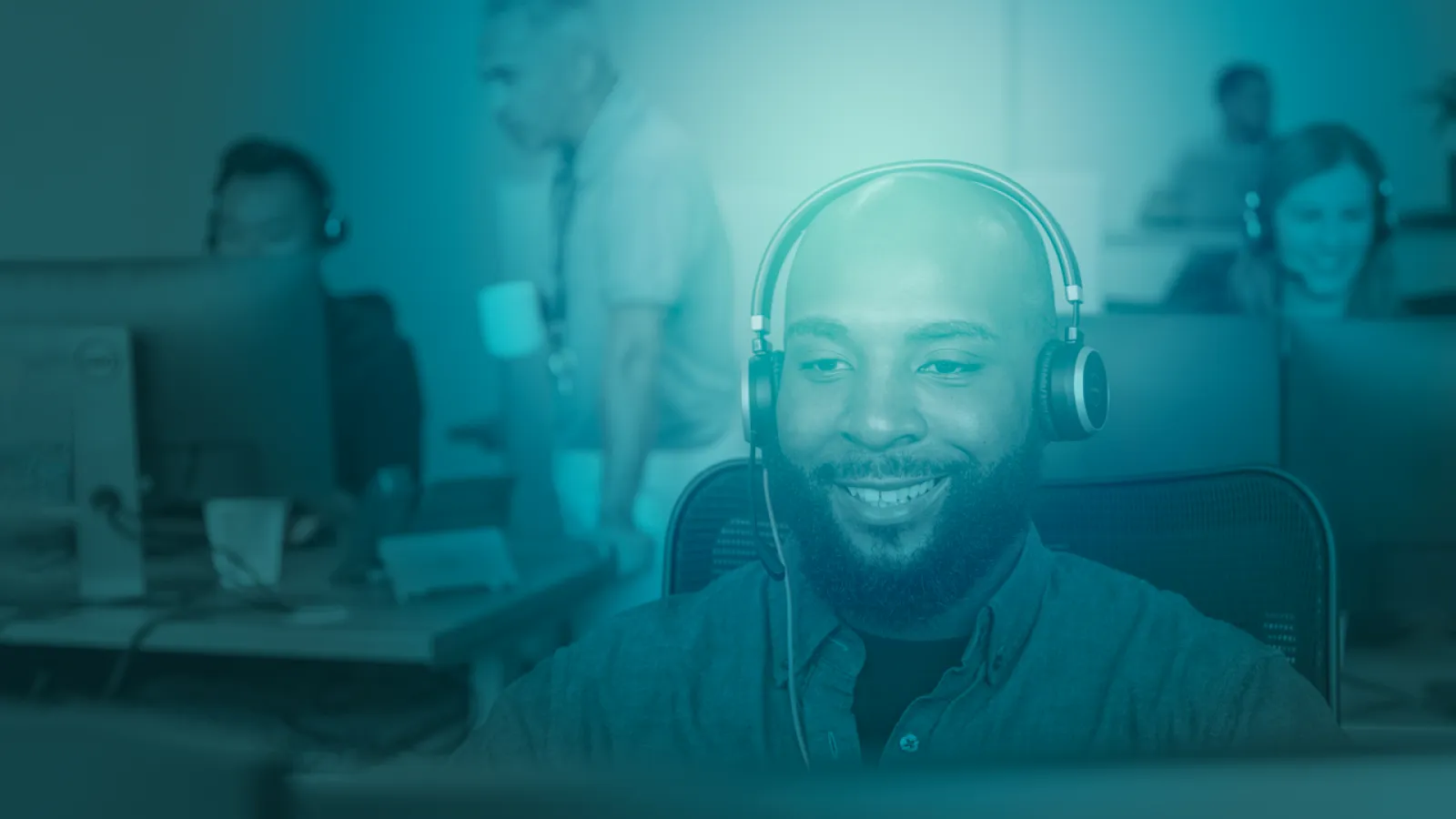 LIVE ANSWERING SERVICE THAT WORKS FOR YOUR BRAND
Around-the-clock support from industry-trained agents to serve customers (wherever they are, whenever they may be looking for you) and book complete jobs.

SUPERCHARGE YOUR CUSTOMER SERVICE WITH ON-CALL AGENTS
We're an extension of your business. We manage customer calls and book jobs with a team of home service agents that focus on building customer relationships and delivering professional, personalized service.

ALWAYS-ON, TRUSTED COVERAGE
We're not just fielding a call. Our trained agents take care of your customers. Whether you've stepped away for the evening or need extra hands on deck, we've got you covered. More jobs at any hour, more satisfied customers.

SAVE TIME WITH REMOTE ASSIST
With a team of virtual expert technicians on call and ready to solve problems from afar, you avoid after-hours tech costs, your technicians are more efficient, and customers get a fast resolution — everybody wins.
EMERGENCIES ARE NO SWEAT WITH PERSONALIZED ESCALATION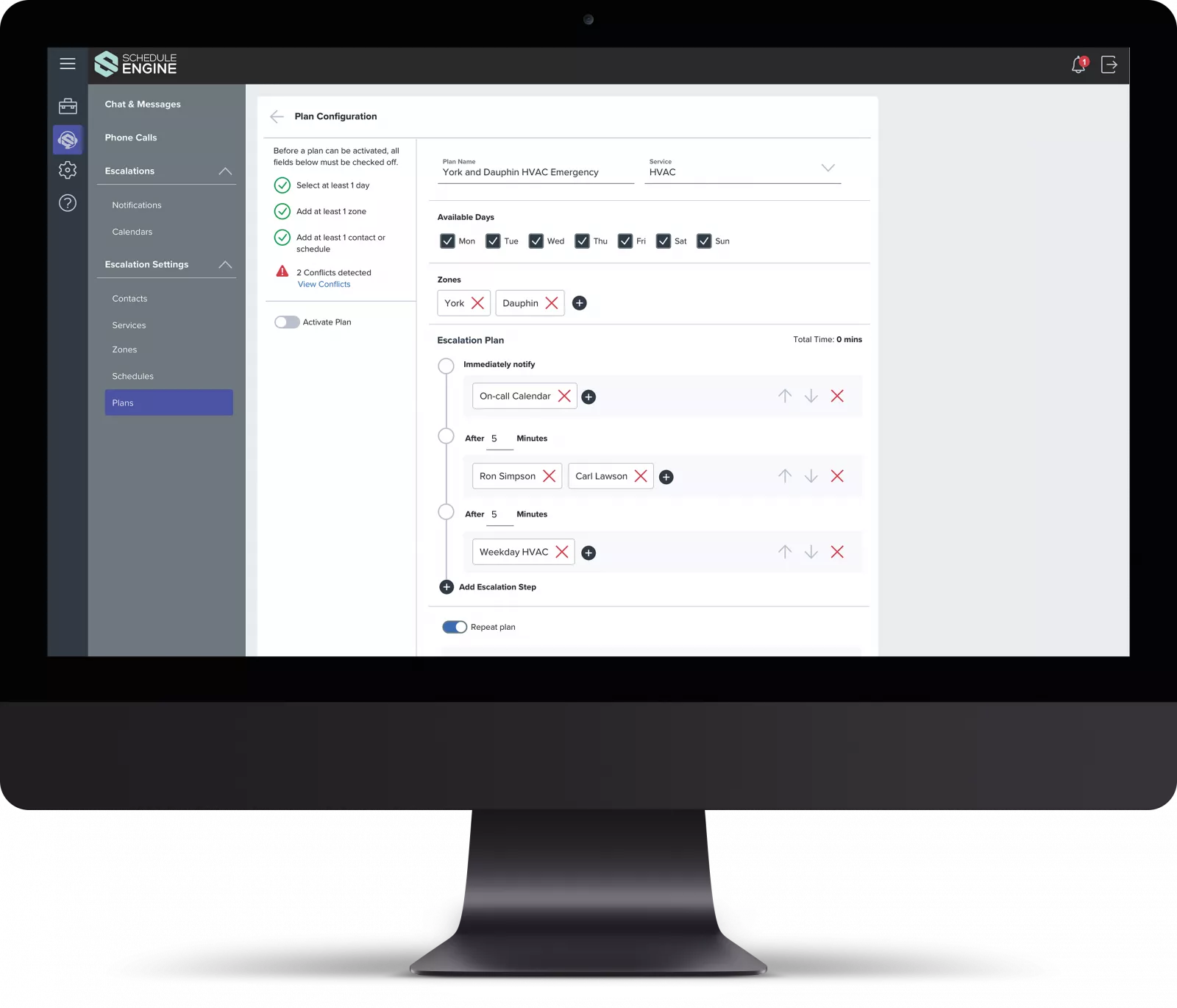 FEATURED CASE STUDY
ANY HOUR
TRADES
Plumbing, HVAC, Electrical
FIELD TECHNICIANS
150
INTEGRATIONS
ServiceTitan

2800 Schedule Engine bookings in the first 90 days

800 net new customers booked in the first 90 days

1100 appointments booked after hours, with no Any Hour CSR time or expense
THE OPPORTUNITY
Any Hour has managed to build a team of 150 technicians across six trades without sacrificing the values that make their brand stand out. They need to maintain their top-notch customer service to keep growing.
THE STRATEGY
With business booming, they need to deliver great service to more and more customers. The plan: use Online Scheduling, Live Chat, and Live Voice to improve the online experience and free up their Customer Care team.
THE RESULTS
In the first 90 days, Any Hour enjoyed nearly 1000 appointments booked across the three services each month. The best part? Schedule Engine supports service with no change to Any Hour's process or additional lift from their team.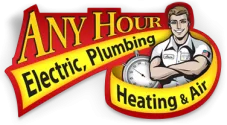 Schedule Engine has been a home run. It's fantastic—we love it. We have been so impressed with how well your team has been owning issues that have come up and then attacking them. We love that —we love the accountability. You guys are the best at it that we've dealt with in years. It's been awesome.

LINCOLN WALPOLE
CFO

I'm extremely happy with Schedule Engine and everything it's doing for us and would recommend it to anyone! By adding messaging about online scheduling in our voicemail and hold message, we have cut our answering service bill down substantially, and prevented us from needing to hire additional staff this summer.


WAYNE WARDLE
PRESIDENT, AI SPRINKLERS
Clients love the ease and control booking online provides! Schedule Engine's platform allows us to get to them faster. The notes, photos and videos that many clients include with their bookings really help the dispatch team prioritize opportunities and communicate details with the service team.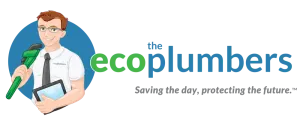 BARABARA PFEIFFER
DISPATCH MANAGER, THE ECO PLUMBERS

I just wanted to take the time to say how pleased we are with the Live Chat team and how knowledgeable they are about our services. They make it look easy and appear as though they are actual employees of Schuler Service! If they keep this up I'll have to make sure they have our logo'ed hats and tees!


JOE MROCHKO
VP OF INSIDE OPERATIONS & MARKETING, SCHULER SERVICE INC.
We have been working with Schedule Engine for two months. Thus far it has proven an effective tool for our business. Their setup is easy to use and intuitive for the customer and our team. They understand the needs of the home services business and provide a great solution to our appointment booking needs.

MICHELLE MCCAULEY
VP OF MARKETING, BONNEY PLUMBING, ELECTRICAL, HEATING AND AIR
Thank you for doing this. I am already noticing a difference with this change. Very helpful!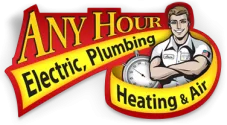 JAIME CONNOLLY
CCR SUPERVISOR, ANY HOUR SERVICES
Customers can book online, anytime, day or night. What I like best is the notification system that allows my dispatcher to spend time on other tasks, instead of calling 50 customers or more per day to remind them of their appointments.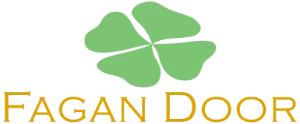 DIANE FAGAN
OWNER, FAGAN DOOR


The ability to make adjustments to our availability on the fly with the advanced settings feature ensures that ultimately, we are still in control of our service schedule....This is a huge advantage for us and is a driver to filling our schedule.


TIM JURY
SERVICE MANAGER, RANDAZZO HEATING & COOLING

Our partnership with Schedule Engine reinforces our commitment to continuously improve our consumer experience, add value to our Pro Partner service network and uphold the highest brand standards….Streamlining the online booking process and enhancing efficiency offer great advantages to every link in the chain, from manufacturers to distributors to contractors and homeowners.


RANDY ROBERTS
VICE PRESIDENT OF SALES AND MARKETING, RHEEM MANUFACTURING
Schedule Engine has allowed us to improve the customer experience on our website and streamline our booking to help us meet our goal of 100% customer satisfaction. Our team is able to manage capacity easily, and customers can book on their own time without making a phone call.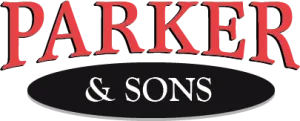 MEGHANN MCNALLY
Chief Marketing Officer


The flexibility to design the call flow and the ability to track any data as if it was your own office sets Schedule Engine apart. The setup and interaction feel just like what Any Hour feels like, so the consumer has that great experience as if they were speaking directly with Any Hour Services ourselves.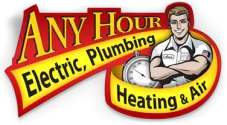 JUSTIN MORRIS
Customer Care Relationship Manager

Schedule Engine has been a game-changer to our business today. We wouldn't be as booked as we are, and our clients wouldn't be as happy as they are if we didn't have their partnership helping us.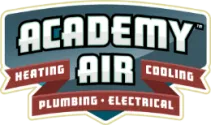 Michelle Micheletti
Regional Director of Marketing

Schedule Engine has been so helpful to our business. The Schedule Engine team is incredible to work with and so responsive. As we utilize the services more, it gets better and better.


JORDAN BOWMAN
Office Manager


We wanted to offer customers multiple ways to communicate with us. Schedule Engine closed that gap for us so customers can book online themselves, and we don't have to be staffed 24/7. They added that convenience factor.


JENNA KAUFMAN
Marketing Manager