Sales and customer service are dynamic and complex parts of a business. In my ten years of experience in sales, I've been able to play the field from every angle—as a grind-all-day, cold-calling sales development representative, as an account executive managing multi-million dollar deals, and most recently in leadership and team development. So I can tell you that the job is challenging no matter what angle you're looking at it from.
And that challenging set of jobs is a vital driver of your business performance—especially for a company in the home services industry. You're hoping to help homeowners and businesses who are in need of new solutions, but it's hard to make it clear why you're the perfect partner. For that reason, it's crucial that you invest in the training and development of your technician and CSR staff, focusing not only on skills and performance but also (if not more importantly) on teamwork skills.
Why Team Building is Important
Think of your team of technicians and CSR staff like a track and field team—or any sport for that matter. You may have a roster full of highly skilled runners, but if they can't work together towards the same goal at the competition, they won't win.
Your team, both individually and collectively, is reaching for the same end-of-week, end-of-month, and end-of-year goals to help your company grow. And as they do, they'll need to help one another.
I've been running this course for long enough to know that no matter who's name is on the final sales line, no sale is ever truly independent. So often, a sale is more like a relay race than an individual sprint—you need to hand off the baton if you want to get to cross the finish line.
So how do you make sure they know how to pass off the baton and make it across the finish line together? You need to create an environment where your team members can see and feel like they are a component of that "something bigger," empowering them to reach team goals.
I can tell you how.
Sales Team Building Action Plan
To build an effective team that works together to achieve overarching business goals, follow these steps (with, of course, a sprinkle of your own coaching adjustments here and there).
1.

Recruit for the right person
In home services (well, in any industry, really), it's okay to be picky throughout your recruiting process. Seek individuals who align with your team's and company's values and mission, and in doing so, live their professional lives with the mindset that will help them pursue it.
So, decide what those values and mindsets are. Do you need people who are driven? Growth-oriented? Team-centric? Just plain kind? Decide, and then find the right people.
2. Build the right foundation for your team
Once you have the right people in the right place, it's up to you to make sure that they think it's the right place too. Make it very clear what your goals are for the team, but don't forget to learn what each individual's goals are for themselves, too. Do they want weekends off? Do they want to grow in their career? Do they just want to provide for their family? From there, you can build the infrastructure to show your teammates how they can achieve their goals.
Being someone your team can trust and rely on as a leader will help everyone, individually and collectively, accomplish success.
3. Actively work at your team culture
They say a good player isn't made on the court, but off it. Well, a good technician or customer service representative isn't made on the call either. It's the in-between time that creates the team cohesion you're after. And it takes time and effort.
Make an active effort to create a welcoming, open culture that encourages an "all in it together" mindset. Here are a few ways you can do so:
Show your team you care about their personal and professional growth.
As the team leader, it's essential to support your team and their goals. Show them you care by setting up recurring 1:1s and having an open-door policy (or an open-calendar policy, if you're working virtually).
Genuinely get to know your team.
Put in the time to get to know your team and encourage them to do the same with one another. Dedicate time during meetings to learn more about your teammates—don't be afraid to ask questions about life rather than work. You never know what you may learn!
Have fun with one another.
Plan socials, lunches, happy hours—whatever floats your boat. The more you get comfortable with one another off the job, the more comfortable you'll be in it, and the better you'll work together.
4. Train your team with their best interest at heart
Now, of course, you need to actually train your team on the skills and performance they need to succeed. You can do so in a way that's still cognizant of that open culture. Speak to your team members about their strengths, weaknesses, and what they're hoping to achieve in their role. Your team can feel more empowered in their role if they fully understand the part they play in your overall success.
From there, you can align your ways of working with their skill sets and goals. That way, your employees can feel comfortable with where they are, where they hope to be, and how that vision can fit into your team's and company's overall direction and future.
And that training never stops! Being consistent and promoting a constant growth mindset amongst your employees can help ensure long-term success. Want to learn more about home services training best practices (or any best practices, really)? Look no further than the Toolshed—Eddie and Jerry have the tips and tricks all lined up for you!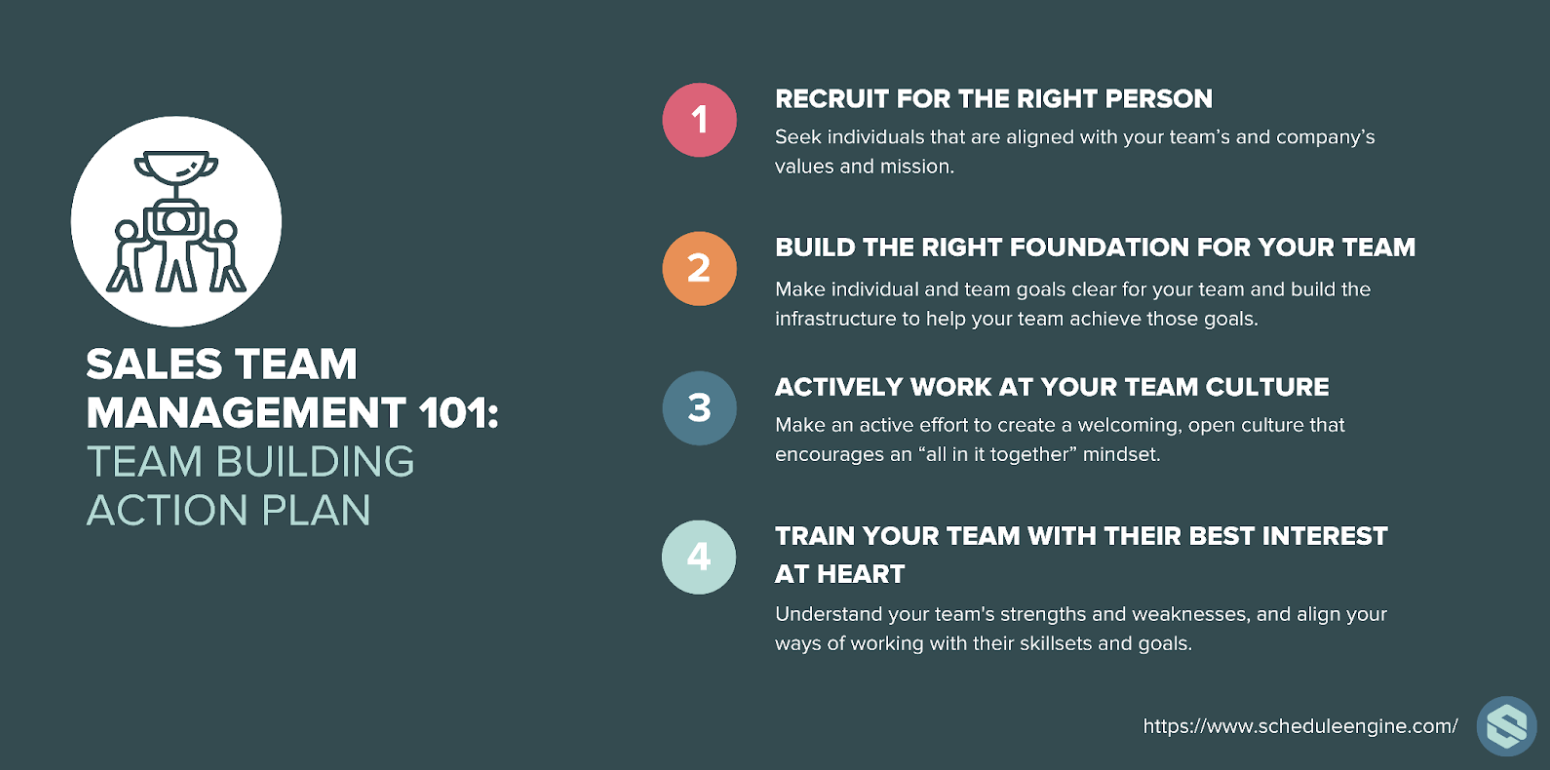 Putting it Into Practice
This game plan may appear simple, but it's a bit tougher in practice. The right mix of learning, coaching, and socializing (especially in virtual settings) is challenging to achieve. Be open to a process of trial, error, feedback, and repeat. There will come moments where team-building exercises fail, and a team member underperforms, or worse yet, is unhappy. At the end of the day, you're not perfect, and neither is your team. Be prepared to learn, evolve, and grow together.
If it appears that your effort is going unreciprocated, take a step back and chat with your team. Ask them, "What's working?" and "What's not?" It's a good thing to realize those team-building strategies you're trying aren't landing with the team—it's an opportunity to learn. Be humble, empathetic, and apologetic. Ask how you can do a better job of supporting them individually and collectively. Remember that it's that open culture that will help you build an effective team in the first place! You got this.
Are you wondering how I know all of this? Well, I have a pretty wonderful team. Check out our Current Openings if you'd like to be a part of it.