We are thrilled to be honored as the Nexstar Innovative Partner of the Year at this year's Nexstar Super Meeting. We'd like to take an opportunity to share our gratitude and reflect on all of the people and work that have brought us to this point, and where we're headed in the future.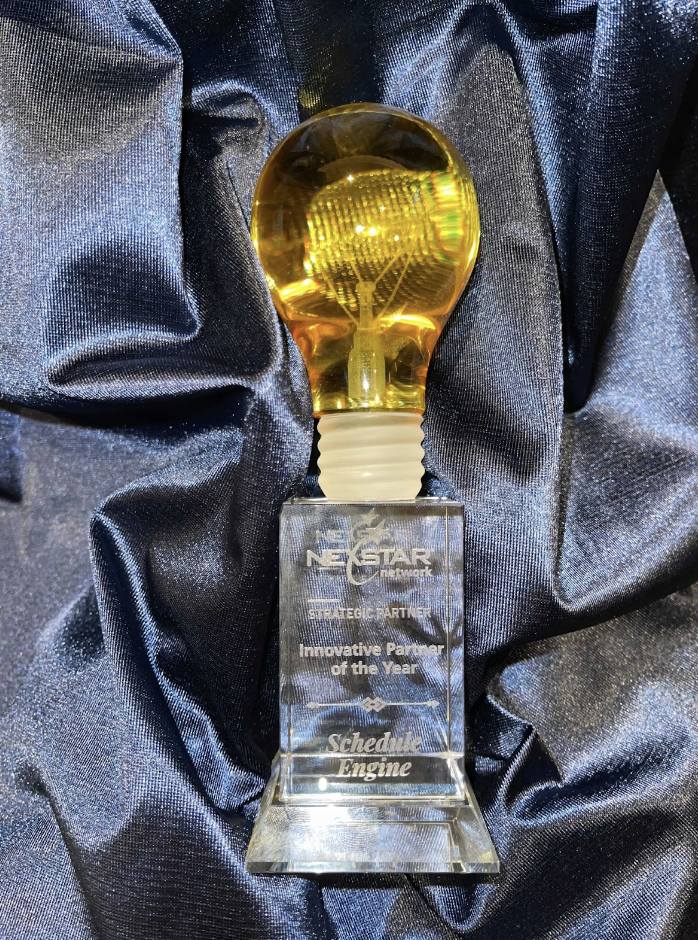 A Moment of Gratitude
We want to express our sincerest thanks to the Nexstar Network for not only honoring us with this recognition but also for their partnership over the years. We wouldn't be where we are today without the help of our partners and this community. To one of our longest-standing partners, it is a humbling experience to know that we've grown together and been able to help others along the way.
We'd also like to say thank you to our clients. We started Schedule Engine with a vision for and inspired by the contractors we hoped to serve. Our early clients took a chance on us and made us the Schedule Engine we are today. So, thank you to each and every one of you.
A Look Back
It's highs like this that make our team remember the climb it took to get us here. Innovation is something we strive for every day and have strived for since we decided to challenge the industry status quo and bring radical convenience to the home service customer experience. As our founder, Austin Haller, says, "Schedule Engine's designed to make life easier for contractors, large and small, and create seamless experiences for their customers."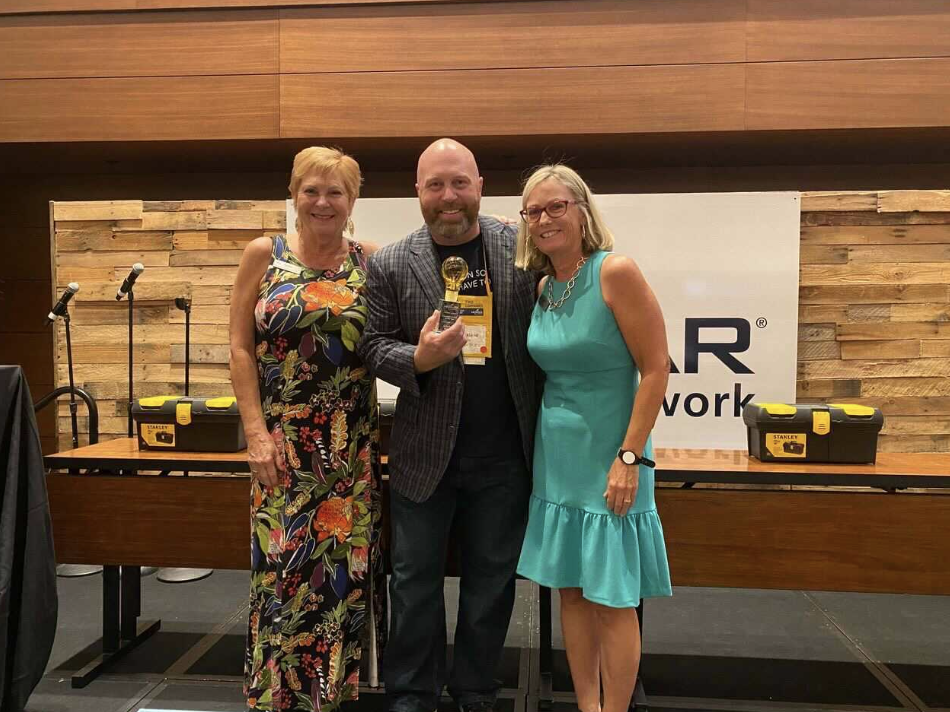 From the early days, that sentiment kept fueling us. As contractors who truly understood and empathized with the contractor experience, we pinpointed who we wanted to impact. Yet, in such an immense industry, solving the problems that would empower that impact is challenging. To do so, we drilled down to the source of disjointed industry experiences—to the complex issues themselves:
Capacity and staffing

Complex scheduling challenges

Multi-channel booking management

Conversion

Integration into existing workflows
We designed and built our online scheduler to begin to chip away at those problems. Because we created such foundational expertise in our original product, we have continued to deliver further enhancements to our vision. With a customer-centric focus on innovation, we've been able to build our brand, our technology and our live services into the connected scheduling platform it is today.
We help contractors close out their customer's shopping journey in a way that fits the needs of today's convenience-driven homeowner, while also reducing stress on the contractor's team themselves. With Schedule Engine, you can close the gap between lead and booking—any time, through any channel: Online Scheduling, Live Chat, or Live Voice support, 24/7/365. By solving that age-old conversion gap in the industry, we are saving time and creating faster resolutions for everyone involved, from consumers to contractors.
Where To Next
We may have started our journey with one idea, but at the pace of the modern world, innovation occurs at every step, and that idea continues to iterate. In other words, innovation is not a single step in the process; it's the whole journey.
And we can't do it alone. We've realized that we need to be on a continuous innovation journey together to make the industry better for everyone: the consumer, the contractor, and ourselves.
To achieve that, what comes next is authentic, genuine collaboration. While we are honored and fortunate to have been identified as an innovative home services industry partner, we recognize that so many other companies in our industry are innovating in their own ways. We wish to bring these pieces together to help contractors and consumers alike in unison.
The intelligence in marketing, advertising, brand, and digital agencies in our industry is unmatched. The complementary impact of working together can bring more power to our industry than we realize. And together, we can make a big difference.
Interested in partnering with us to be a part of what comes next? Reach out. We're ready and waiting for you.