Yet another industry event has come and passed, and we had a blast! The Nexstar Network is a coaching, training, and networking group that seeks to invest in its members and their ability to lead in the home services industry.
Their annual Nexstar Super Meeting event is not one to miss, but if you couldn't make it, I'm here to tell you all about the insights and learnings we got to experience first-hand. Here's what went down at the Nexstar Super Meeting 2021.
What Went On
The Nexstar Super Meeting was a day jam-packed with training, keynote speakers, networking opportunities with peers and industry leaders, and more. I had the pleasure of meeting inspirational people, getting to know some of our industry's greatest minds, and having the privilege of presenting a breakout session (summary to come!). Here are some highlights:
The Key Highlights
Among my favorite moments from this year's event are:
1. Being a part of something bigger
The Nexstar Network consists of some of the best and brightest contractors, providers, partners, and professionals in the industry. Just being on the floor amongst individuals with such bold ideas and bright horizons ahead of them was both an enlightening and honoring experience.
2. Seeing the fruits of our labor
In the very short amount of time that we've been part of the Nexstar Network, we've worked hard to make the most of it. In only two years, we've built such strong and wonderful relationships with members of the network, and the Nexstar Network team themselves, which is truly a joy to see and be a part of.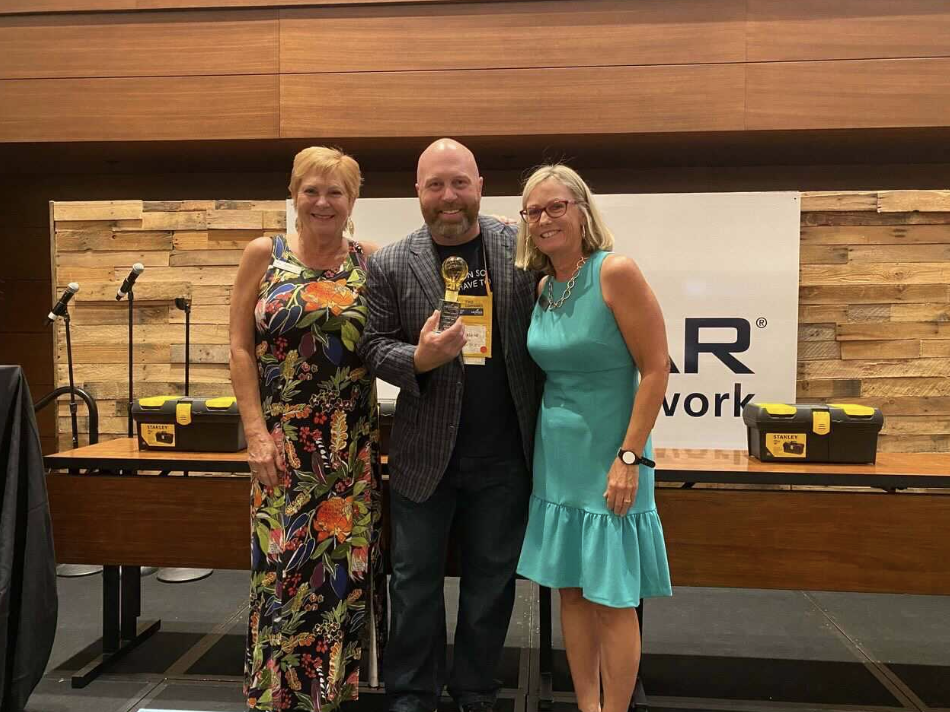 3. Last but not certainly not least...Schedule Engine won the Nexstar Strategic Partner for Innovation 2021 Award!
We are excited to announce that Schedule Engine received Nexstar's 2021 Strategic Partner for Innovation award. It was an absolute pleasure and a humbling honor to receive this award from one of our most committed long-term partners, the Nexstar Network. Thank you to everyone who partook in our growth and development to make this possible.
Because I wouldn't dare interrupt such a celebratory Happy Hour with an acceptance speech at the show, I'll do a little ad-lib one here: More than anything else, we are beyond appreciative to the Nexstar Network community. The members, team, and all those involved in the network empower our ability to innovate and grow. The feedback and value we receive from this group have informed and continue to inform our product development roadmap, allowing us to give back to the industry the way we always hoped we could. So thank you, and we look forward to all of the great things we can continue to create together in the future.
And a special shout out to our fellow award recipients: OTTer Streaming and Dynamic Air Quality Solutions. Congratulations to you both!

Schedule Engine at Nexstar Super Meeting 2021
We hope you took a swing by our booth, but we understand the business and excitement of events. If you missed us, throughout the Super Meeting, we enjoyed sharing the Schedule Engine suite of services experience with customers, partners, providers, and industry members alike. Plus, we had Toolshed playing on repeat at the booth, which as always, was a fan favorite.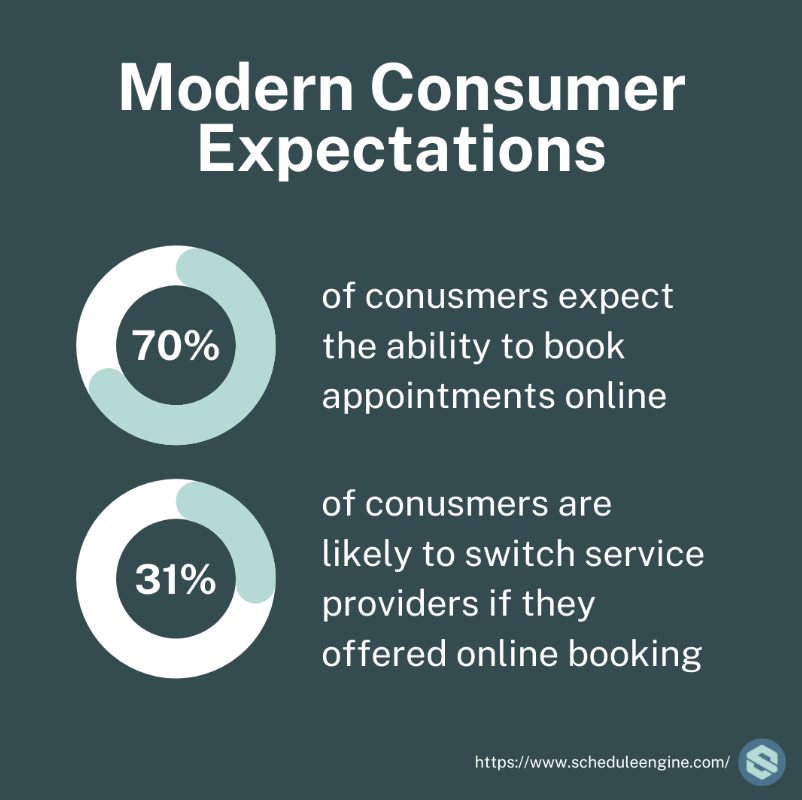 We also had a couple of featured giveaways! A special shoutout to our winners, Joe Cool Home Services and Agers Heating and Air Conditioning. Each will be awarded 6 months of online booking and 100 Live Voice calls free. We look forward to continuing to work together in the coming weeks and onward. Congratulations again!
Want your chance at winning a giveaway from us? Look into what other events we're attending soon to get in on the fun!
Breakout Session: Always On Customer Experience: A Must-Have for Growth
Schedule Engine marketing specialist, Liza Salberg, and I did a breakout session on "Why Customer Experience Is the Ultimate Marketing Conversion Tool." For some context, here's a little bit of what we covered.
Consumer expectations have changed dramatically in the past decade—especially in the past eighteen months. How? In three main ways:
Most consumers today expect the option to book appointments online, and 88% of customers expect companies to accelerate digital initiatives due to COVID-19.

Consumers value convenience increasingly over price or product. 83% of consumers say convenience is more important to them now compared with five years ago.

Buying decisions from home services consumers are complex, and priorities shift based on the situations that they're in. Because consumers are highly impacted by various factors in their purchasing journey, it's hard to know exactly how to best serve them. This makes understanding consumers that much more important. To develop that understanding, read our article on factors that influence customer behavior.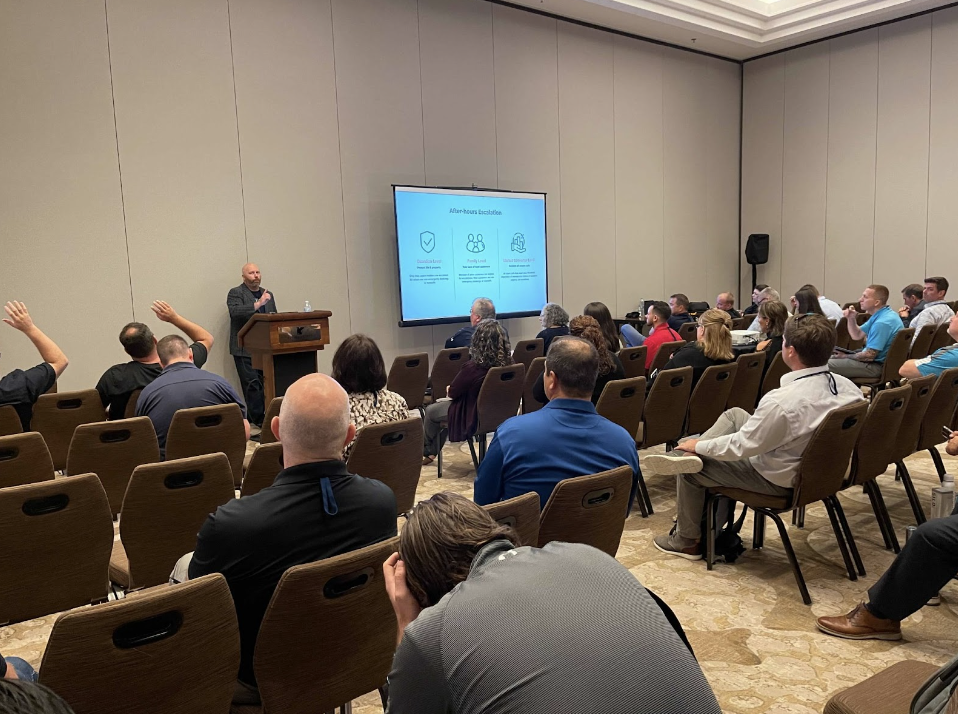 What does all of this mean? In today's competitive landscape, shifting how you do business to exceed rapidly changing consumer expectations can keep you ahead of the curve. One such way is offering them the ability to conduct business with your company how and when they want—online, over chat, and over the phone. And if you think that online booking isn't the way to go, discover how we've already busted the myths of online booking.

To learn more about how Schedule Engine can help you provide the triple-whammy of customer service through our suite of services—Online Scheduling, Live Voice, and Live Chat—reach out to us today!


What To Do Now
Awaiting next year's Nexstar Super Meeting, there are a few things you can do to ensure you reap all of the event's rewards.
And with that, you'll have closed the loop on this year's Nexstar Super Meeting—until next time! I hope it was worth your while.
Interested in learning more about Schedule Engine? Reach out any time! We'd love to hear from you.