What a momentous year it's been! As 2021 comes to a close, and we look forward to growing with our customers in 2022 and beyond, I want to take a moment to share our genuine appreciation for our Schedule Engine customers and celebrate some of our most significant milestones this year.
In 2021, we launched a new service to help further support our hardworking customers, enhanced our existing services and integration capabilities, improved booking tracking and our customer insights service to reinforce marketing ROI, streamed two seasons of our new training series for technicians and service leaders, met industry professionals country-wide at events, launched a new website, and helped simplify scheduling for thousands of contractors. We wouldn't be here without the trust of our customers, so let's celebrate.
Live Voice
We recognized the desperate need for call center support as customer expectations for immediate service skyrocketed alongside a labor shortage. Not finding any help specializing in the servicing and scheduling of home services, we knew what we needed to do to support our customers further. In late 2020, we launched Live Voice, and now a year later, it has surpassed our wildest expectations.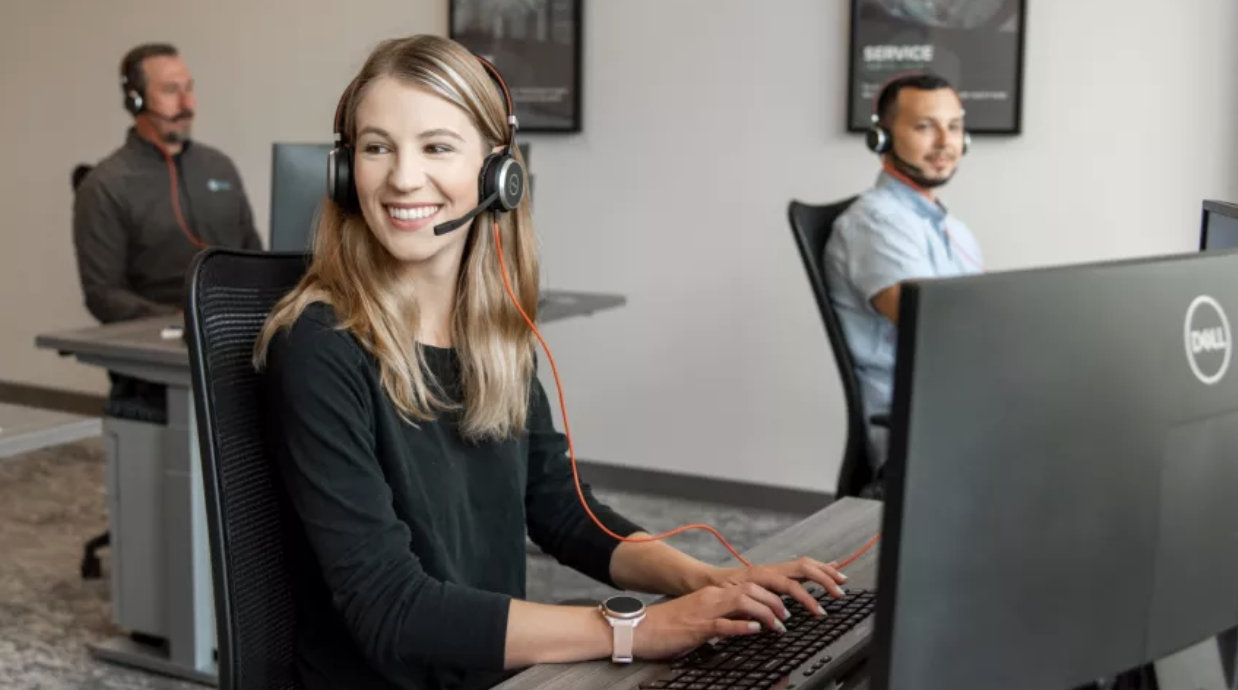 As the only industry-trained call support solution built for contractors, by contractors, Live Voice offers a seamless booking experience, scheduling integrations, and emergency on-call escalation workflows. We now make it easier than ever for contractors to deliver consistently excellent customer experience around the clock while increasing efficiency for their dispatchers and technicians.
Michelle Micheletti, the Regional Director of Marketing at Academy Air and a Live Voice customer, says, "Schedule Engine has been a game-changer to our business today. We wouldn't be as booked as we are, and our clients wouldn't be as happy as they are if we didn't have their partnership helping us." Micheletti added that Academy Air's services have been almost entirely booked out since their Live Voice integration at the end of October 2021.
In the first two months on Live Voice, our agents handled 5,475 overflow, after hours, and emergency escalation calls for
Academy Air
with 1,090 appointments booked (that required no effort, attention, or sign-off from their team).
With 90% of all Live Voice calls answered in 20 seconds or less, we're looking forward to continuing to help contractors exceed their customer's expectations.
Enhanced Integrations
We designed our suite of services to click with every contractor's routine—no extra processes, no extra effort, no changes in how you do business. This year, our development team has worked to enhance and strengthen our integrations with the industry's leading field service management software, from ServiceTitan to HousecallPro to Successware, and more. In an effort to streamline your workflows and make it easier to manage a changing schedule, we are consistently updating our integration capabilities.
We also integrate with more than just your Field Service Management software; we work with your website's Google Analytics to keep every marketing touchpoint within sight to ensure you're tracking the metrics that matter most. We're growing our team of implementation specialists and onboarding specialists every week to ensure all integrations and service launches are seamless.
Bill Barry, the owner of Air Control Heating & Air, discovered Schedule Engine after searching relentlessly for scheduling software that would function with his dispatch software, Housecall Pro. "Our website was basic before Schedule Engine. We never had the ability to book online. We needed technology that would work with our installations and systems, and that would integrate with Housecall Pro. Schedule Engine was exactly what we were looking for to go to the next level," Bill shared in an interview.
And the rest is history. Bill and his dedicated team at Air Control have reaped the benefits of Schedule Engine's Online Scheduling and Live Chat services. The team loves the credibility the chat function lends to their brand and the level of expertise our industry-trained agents have to their customers. It's working to bring in a steady stream of customers, with no slowing down in sight.
Toolshed Training for the Trades
If you haven't heard, Toolshed is an online platform focused on video training that's all about building community, camaraderie, and support for field technicians. Our dynamic duo, Eddie McFarlane and Jerry Rollins, work together to equip technicians and home service leaders with the tools they need to grow and improve their performance to benefit our industry and its customers.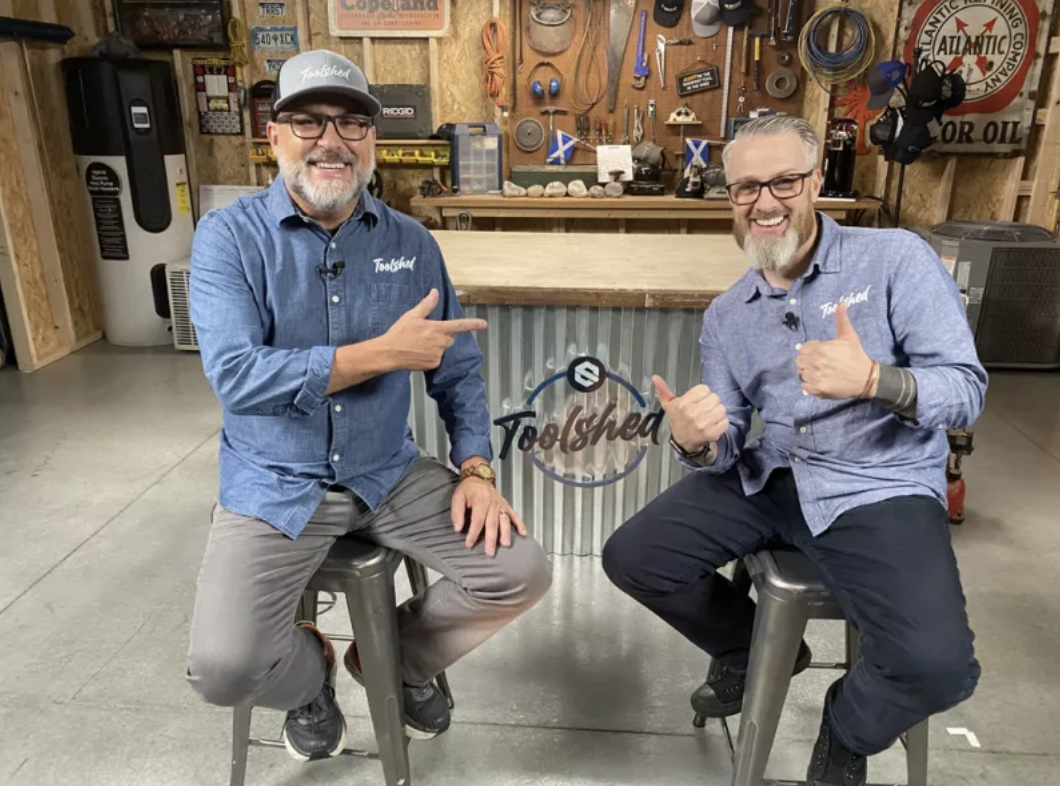 We launched Season 1 of Toolshed in the spring of 2021 with a focus on technician training. With an outpouring of support and acclamation from the trades community, we launched Season 2 in the fall. Streaming four days a week on Facebook in the collaborative and supportive Toolshed Facebook Group (please join us!) and on YouTube (go ahead and subscribe!), industry veterans Eddie and Jerry share loads of performance-driving tips and tools from the field, along with a pile of war stories.
During season 2, we got insights from Nexstar CEO Julian Scadden, VP of Sales, Technical Services, & Air Conditioning at Emerson Shane Angle, President of Haller Enterprises Aaron Becker, and more. As the season wrapped, Toolshed did a bunch of fantastic giveaways, including a half-day of training with Jerry! Congrats to Hero Heating & Air for winning (don't forget to share your training notes with us 😉).
To celebrate wrapping Season 2: The Huddle of Toolshed, we wanted to give back to the industry that gave so much to us. We created a Toolshed storefront where 100% of the profits will be donated to funding careers in the trades. You can still get some Toolshed swag here! We're filled with gratitude to the thousands of technicians and trades superstars who joined us for all 32 new episodes this last season. Stay tuned for more exciting updates on the Toolshed, and binge all 68 episodes to catch up, sharpen your skills, and build your career.
A Year of In-Person Events and a New Website
After over a year of anticipating the return of in-person events while we prioritized public health and safety, we were incredibly excited to get the opportunity to attend events again this fall and reconnect face-to-face with the industry professionals we dedicate our work to.
First up was the Service World Expo, where our Vice President of Sales, Ray Clark, gave a keynote speech on the myths of online booking. He busted three myths that often stop contractors from pursuing digital acceleration: "My customers don't want it," "I'll lose control of my schedule," and "It can only be used on my website."​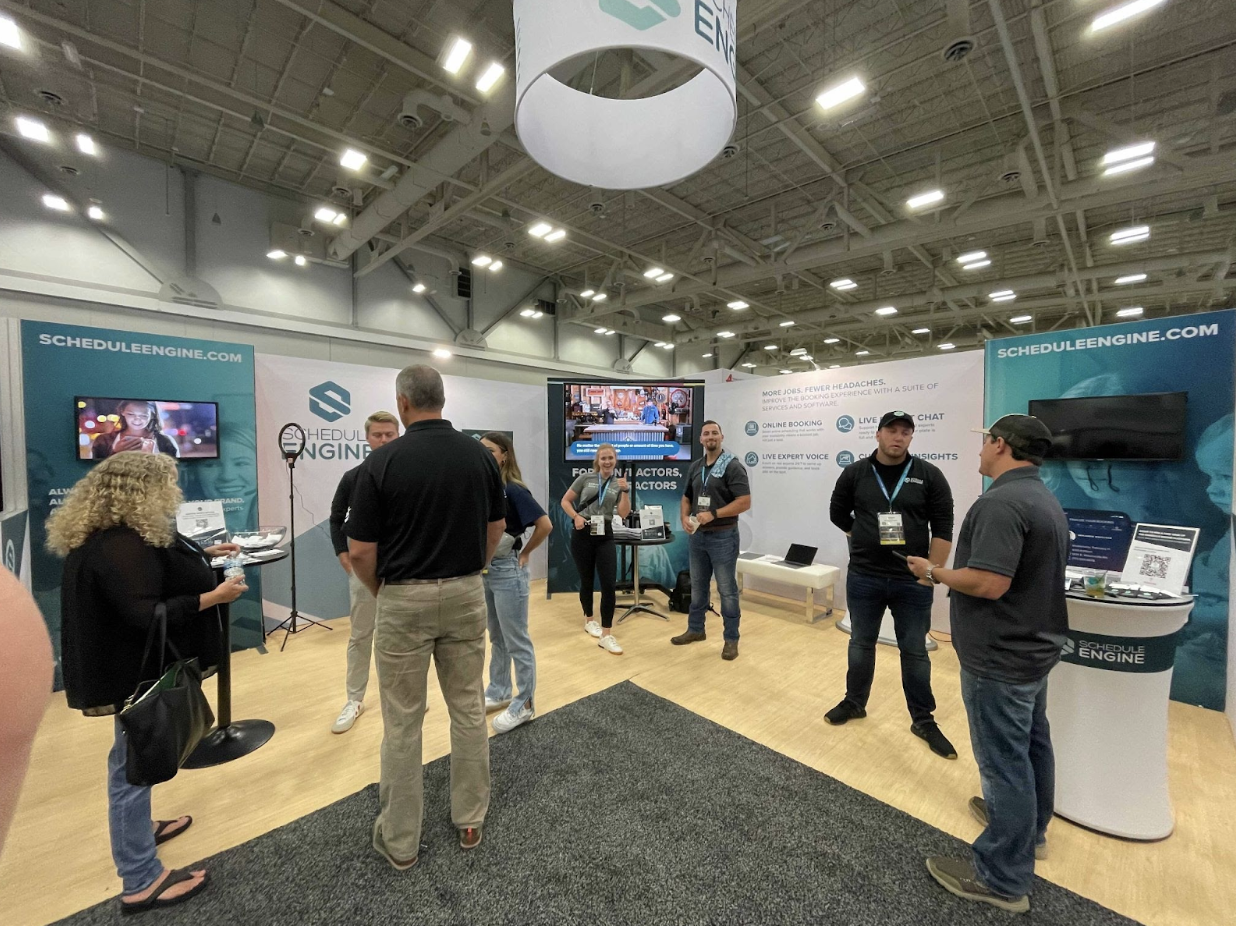 Ray helped contractors in the audience understand that customers are increasingly seeking opportunities to interact with companies when and how they want. Companies that offer online booking and other online services experience lower abandonment rates and higher conversion rates.
And he reassured everyone that offering customers the option to schedule 24/7 doesn't mean you have to dispatch appointments 24/7. You can offer the same time windows on your online booking software that your CSRs do over the phone, except they don't need to be on the phone to do it.
And the grand finale: customers can book an online appointment whether they land on your website, go to your social media page, or visit your partner's OEM website. You can offer online booking over an email blast, text message, direct mail, or even a QR code.
We also attended Service Hero, EGIA Epic, ACCA Fall Meetings, the Women in HVACR Conference, Nexstar Super Meeting, and many more in-person and virtual industry events. From the presentations and sessions to our conversations with clients, partners, and peers, there was never a dull moment. At the Nexstar Super Meeting, our Vice President Strickland Tudor and our Marketing Specialist Liza Salberg gave a keynote presentation on "Why Customer Experience Is the Ultimate Marketing Conversion Tool."
At the end of the event, we were honored to receive the Nexstar Strategic Partner for Innovation 2021 award. We couldn't have done it without the partnership of our clients and our dedicated team. We started Schedule Engine with a vision for simplifying the home service experience and inspired by the contractors we hoped to serve. Our early clients took a chance on us and made us the Schedule Engine we are today. So, thank you to each and every one of you.
You can read all about future events and industry insights on the new and improved Schedule Engine website!
Looking to learn more about us? It's simple: read About Us.
Looking to get hired? We built a Careers Page to make it easy.

Looking for industry thoughts, news, business tips, product and company announcements (like this one), and more? We built a whole blog hub for you.

Looking for some perspective from our current clients? We wrote down their success stories for you.
Our Customer's Milestones
We wouldn't be here without our customers. Our hundreds of contractor clients help us improve our service every single day. We love being a part of the immense success our clients are experiencing. Take a look at the impact our customers are making for homeowners and businesses across the globe.
Any Hour
Any Hour Services is a Utah-based home services company that's been in business for 55 years. They offer HVAC, plumbing, electrical, drains, and solar services with a strong focus on providing exceptional customer service.
This year, Any Hour grew their Schedule Engine partnership by launching Live Voice for their customers. Any Hour worked with the Schedule Engine team to configure their Schedule Engine Live Voice call flow precisely as they preferred. Schedule Engine's industry-trained customer service team handles Any Hour's overflow calls with the same answer and resolution as though the customer were speaking with someone right in the Any Hour office.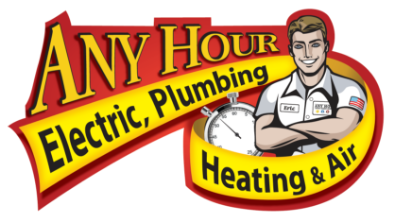 "My experience working with The Schedule Engine team was great. They were very patient in walking us through the whole process. They supported all of our requests to design the call flow the way we wanted, answering all of our questions along the way about design possibilities and parameters," Justin Morris, Any Hour's Customer Care Relationship Manager, shared. "Now the design feels like what Any Hour Services looks like. And we've seen real success."
Since implementing Schedule Engine Live Voice, Schedule Engine has handled over 5,000 calls for Any Hour, lifting a huge burden off their CSR staff.
Clay's Climate Control
Founded in 2001 by Clay and Jen Pierce with nothing more than a single truck and an ambitious dream of "providing a professional, stress-free experience for your HVAC repair, maintenance, or installation," Clay's Climate Control is a small, thriving business committed to serving its customers with the highest degree of respect and understanding, putting their needs and wants first.
Clay's found immeasurable success utilizing Schedule Engine's Online Scheduling and Live Chat. They improved their web engagement and boosted customer satisfaction by integrating the messaging feature to send automated confirmations to their customers for all of their appointments, not just those that come through Schedule Engine.
Recently named the #1 Nationwide Residential HVAC Contractor of the year, we are so proud to partner with this fantastic company.
Schedule Engine in 2022 and Beyond
Schedule Engine has a lot in store for 2022, and we thank you for coming on our journey of simplifying the lives of contractors with us. To stay up to date on future Schedule Engine milestones, reach out!
And to learn more about some of our customer's latest milestones, check out our case studies.